Where to find
Goacher's on Tap
Use our interactive map to find your local stockist of our hand crafted beers and ales, and a little more information on our tied pubs.
We have included the pubs that we regularly and more occasionally supply to here, however if you are making a special trip, we suggest you contact the pub directly to make sure they have us on when you intend to visit.
We also supply a number of beer festivals and are proud to be a featured guest ale at many free houses, so you may find us somewhere unexpected from time to time too!
Please use the map below to find Goacher's in a pub near you!
The most recent addition to Goacher's tied pubs is The Little Gem run by Olly and his team. They tend to have two regulars on pump, the Fine Light and Gold Star, with other seasonal Goacher's ales changing on the back bar.
The pub is early 12th century and grade II listed, making it quite the restoration project after a 10 year closure!
There is a small amount of outdoor seating in front of the pub and bar snacks are available, with regular live music quiz's and food truck nights – take a look at their Facebook or Instagram for more information.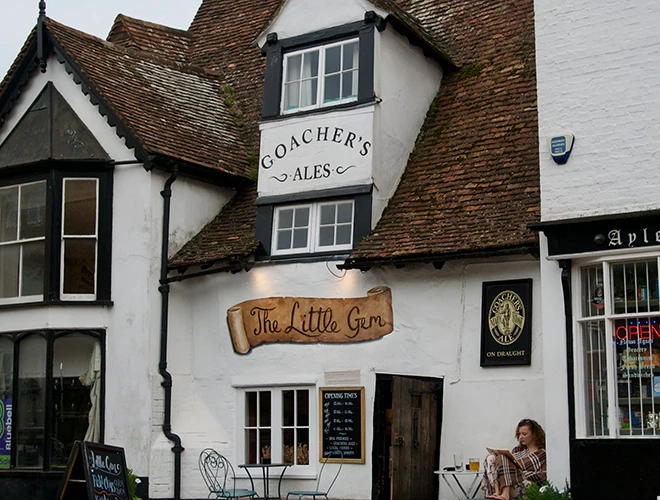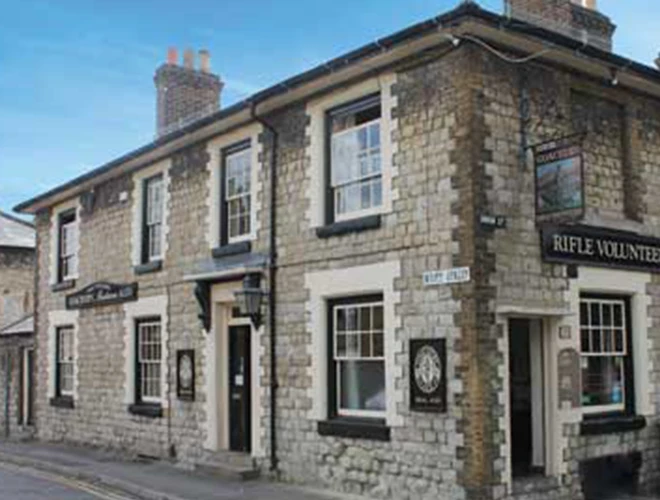 Run by Alex and Polly, The Rifle Volunteers was CAMRA Pub of the Year runner up in 2022, and offer a traditional real ale pub with good beer being at the heart of what they do. Their regular pumps are Fine Light, Real Mild and Gold Star, with a seasonal changing pump as well.
The pub is a Victorian stone built building, that stepping inside transports you back, with even the old cash register behind the bar!
You will find a dart board, beer garden and bar snacks available here, with a quiz night every other Tuesday.
The Royal Paper Mill is the closest pub to the brewery and was the first Goacher's tied house. It is run by Mark and Trudi and their regular lineup includes Fine Light and Gold Star, as well as other draught beers.
The pub is a 17th century building, known to be a public house since the 1750's and was first called The Black Horse. It was renamed The Royal Papermakers Arms in 1872, before being shortened to what's now known as Royal Paper Mill sometime before 1900.
They have a Juke Box as well as a dart board to enjoy, and offer bar snacks with a small beer garden out the back.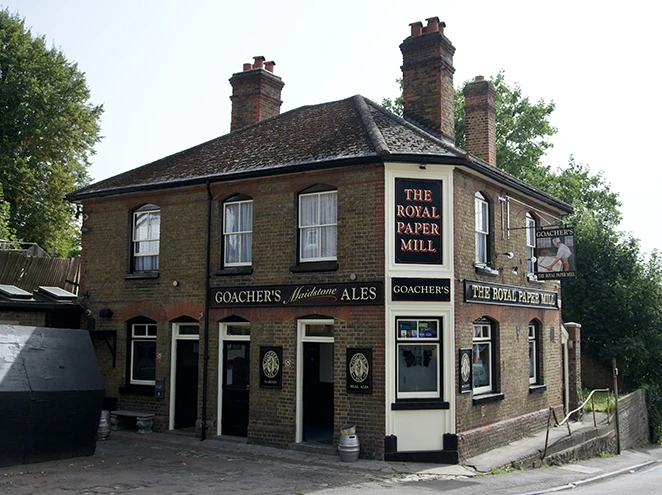 ales of
distinction

and character
Come along and
MEET THE TEAM
---
Let us supply your
PRIVATE EVENTS
---