Step back through
History
Kent's
oldest
microbrewery.
From home brewing to award winning!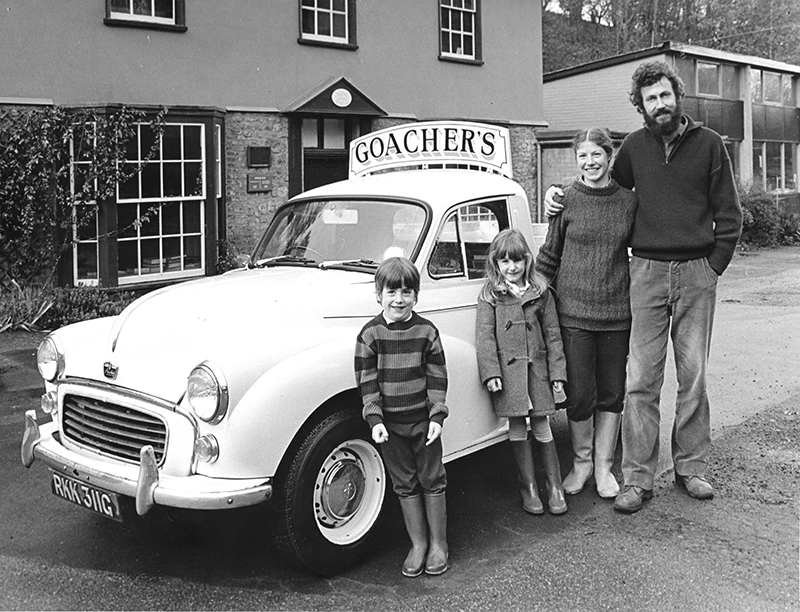 1983 – Goacher's is born at Hayle Mill
---
Goacher's was started by Phil and Debbie Goacher when a love for home brewing and an opportunity came together. They rented their first business premises at Hayle Mill, an old paper mill in Tovil, and brewing began!
1983 – Maidstone Lady
---
The logo is based on a surviving seal of the Borough of Maidstone dating back to 1567. The original logo was designed by Kent artist Graham Evernden who adapted this image of a naked lady standing on a stone, holding a stone- a visual pun on Maid-stone.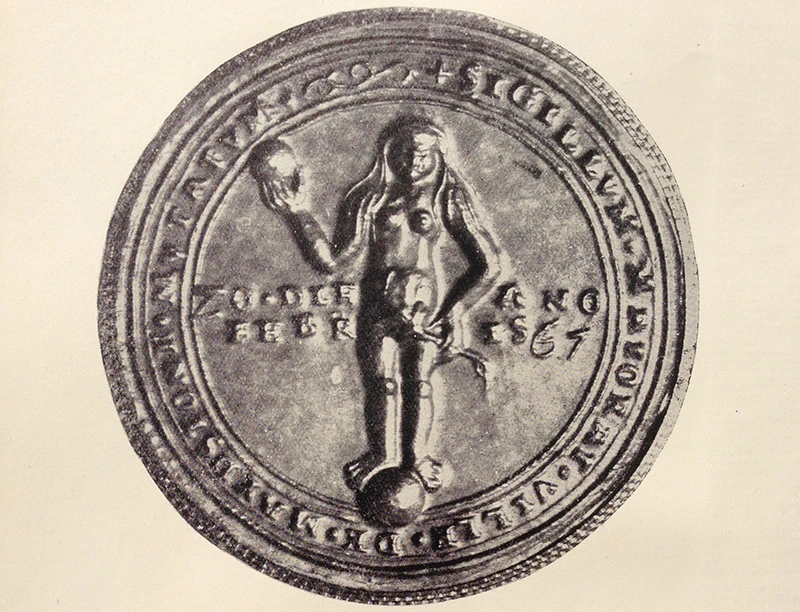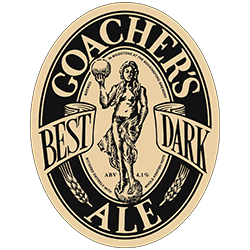 1983 – First beer sold
---
Phil and Debbie took "Maidstone Ale", now known as Best Dark, to CAMRA's Beer Festival in Mote Park. The first time a pint of Goacher's was sold to the public.
1983 – Old 1066
---
Taking it's name from the original gravity of the beer, Old 1066 was the perfect winter addition to the now growing Goacher's range.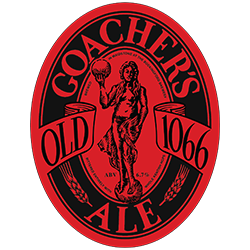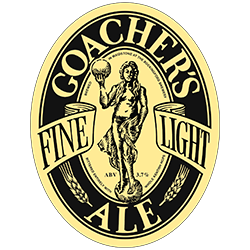 1984 – Maidstone Light
---
Now known as the very drinkable and popular Fine Light, Maidstone Light was brewed using the same traditional methods, adding an easy drinking "session" ale to the line up.
1988 – 5th Anniversary
---
To celebrate their 5th Anniversary the Real Mild was brewed, diversifying the range further and offering something for every taste palate.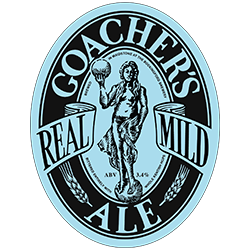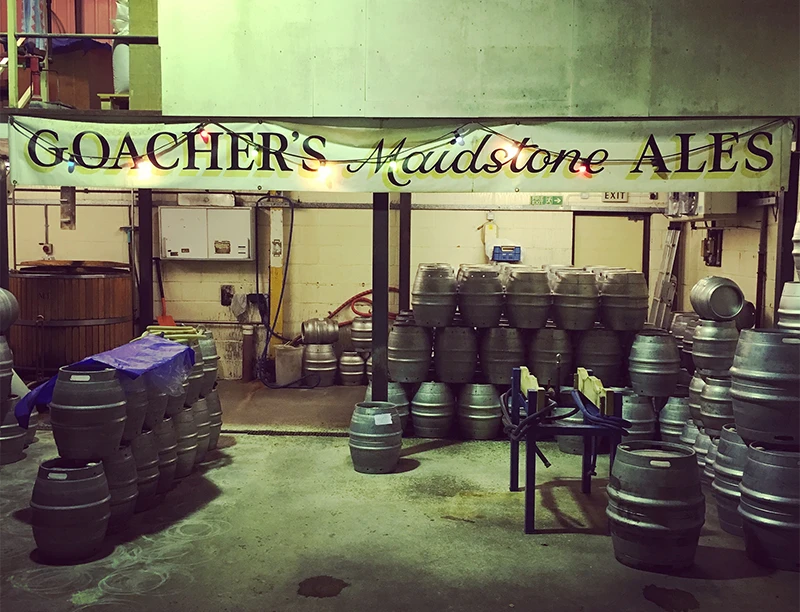 1990 – Move to Tovil Green Business Park
---
After being put on a short-term, annual lease, at Hayle Mill there was no longer adequate security for the brewery, so the search for a new premises began. Phil and Debbie were able to purchase a new, small unit at Tovil Green Business Park and a special planning consent was granted.
1992 – The Royal Paper Mill
---
The first tied house to be purchased was the pub closest to the new brewery site in Tovil. Bought from Whitbread, Goacher's kept this as a traditional public house, and it is now the only one in the area.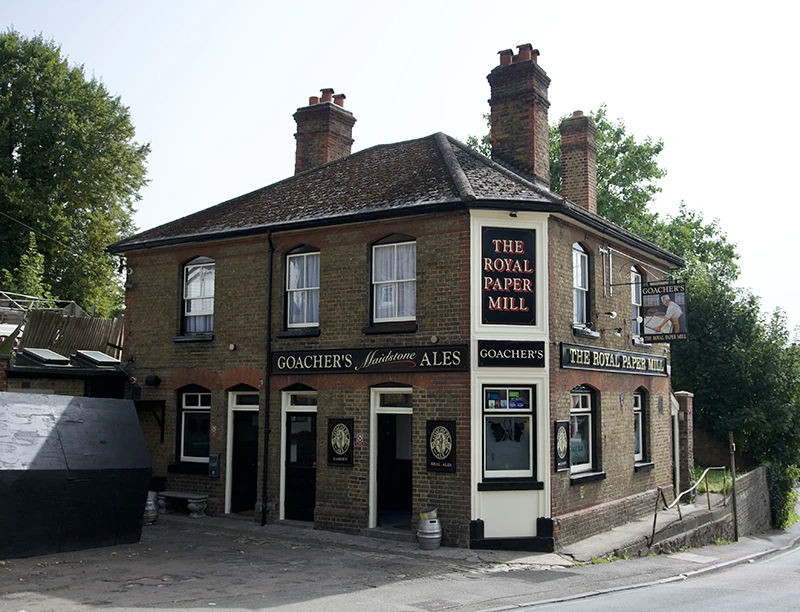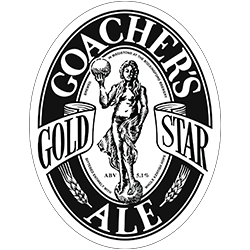 1993 – 10th Anniversary
---
To celebrate 10 years of brewing, Gold Star was released. A strong, pale ale, originally planned to be a one off special, became part of the core range following a signed petition from the drinkers of Kent.
1997 – The Rifle Volunteers
---
This traditional little pub became Goacher's second tied house, purchased from Shepherd Neame. At this time, it was run by Alan and Wendy, who continued with the pub for another 18 years.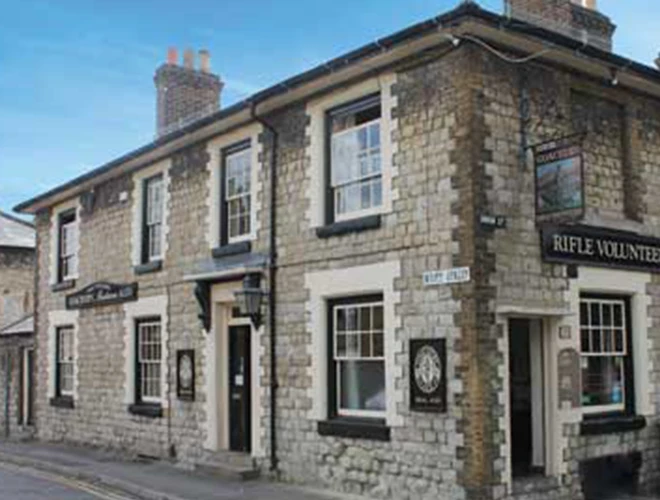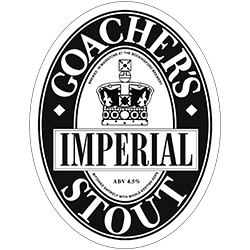 1998 – 15th Anniversary
---
Imperial Stout was brewed to commemorate 15 years of the business, our attempt to replicate the flavour and character of the true bottled Irish stout.
2008 – 25th Anniversary
---
As with tradition, Goacher's celebrated 25 years with something silver, crisp and with a light, dry finish! Our summer seasonal, Silver Star.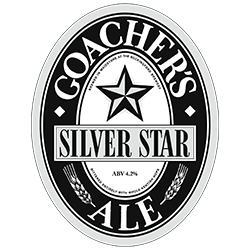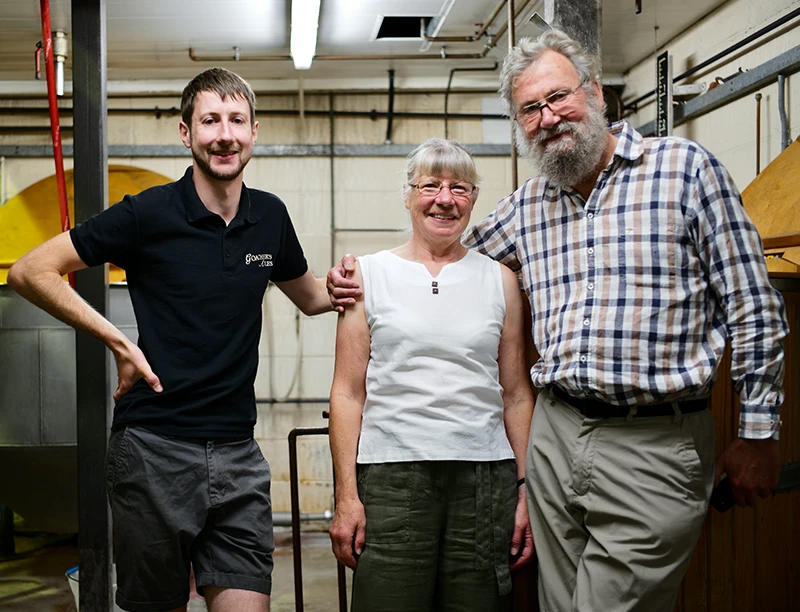 2012 – Goacher's grows
---
Howard Goacher, the youngest of the Goacher children, joins the business after finishing college. An apprenticeship with Ramsgate Brewery was the start of Howard's daily brewing career, which then moved on to the day to day running of Goacher's Ales.
2013 – 30th Anniversary
---
To mark 30 years of brewing, Howard was given the task of creating a beer for the occasion. This special anniversary brew, the India Pearl Ale, a Goacher's IPA was brewed with Perle hops.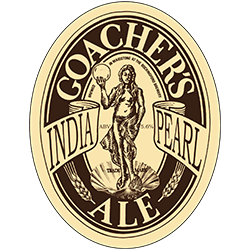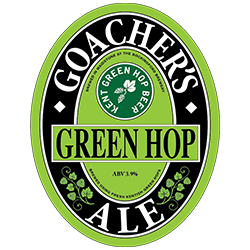 2015 – Green Hop
---
With the Kent Green Hop fortnight having more and more breweries partake, Goacher's developed a specific Green Hop recipe, which is a popular hit each year.
2019 – The Little Gem
---
Goacher's purchased their third tied house, a 12th Century, grade II listed property; which was in need of some TLC to say the least, after standing empty for almost 15 years. With Howard now at the reins of the brewery, this became Phil's project to restore to it's former glory.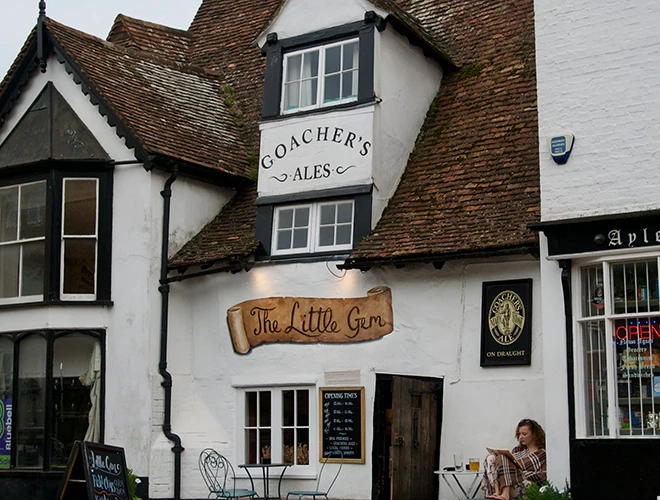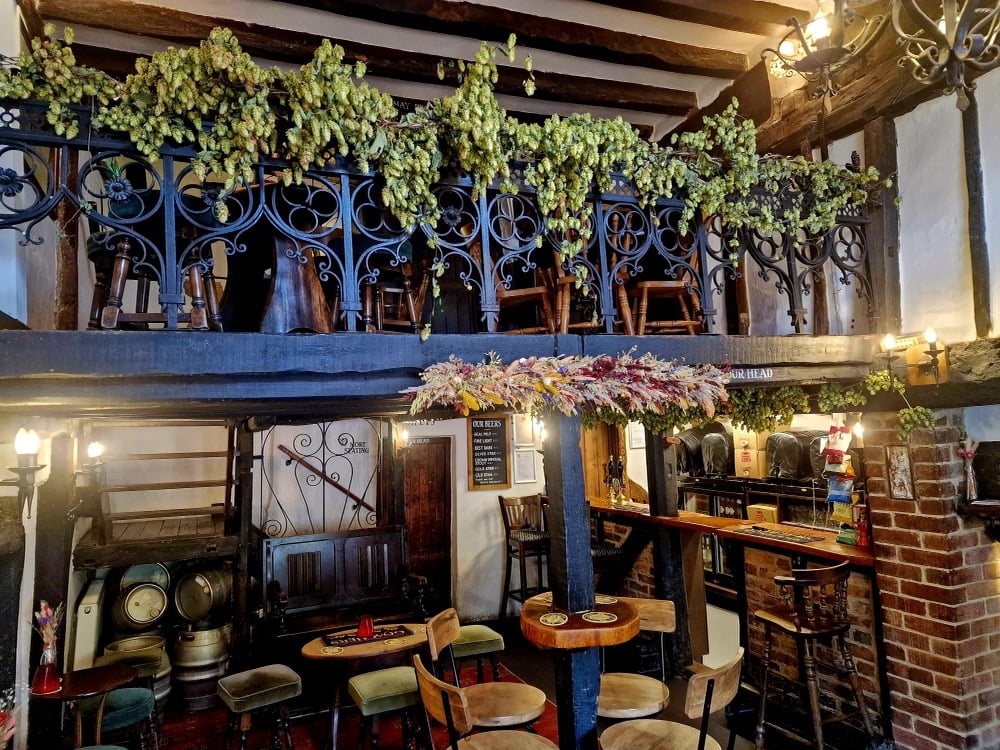 2021 – Bottoms Up!
---
Finally in the summer of 2021 we were able to open the door to The Little Gem. We welcomed the many patrons in (socially distanced, of course!) for the long awaited re-opening of this fantastic historical building.
2022 – Hop Back to the Future
---
Simon reaches 30 years service! He created a special one off beer to mark the milestone, with a pump face playing on the film 'Back to the Future', featuring a 'then' and 'now' Simon.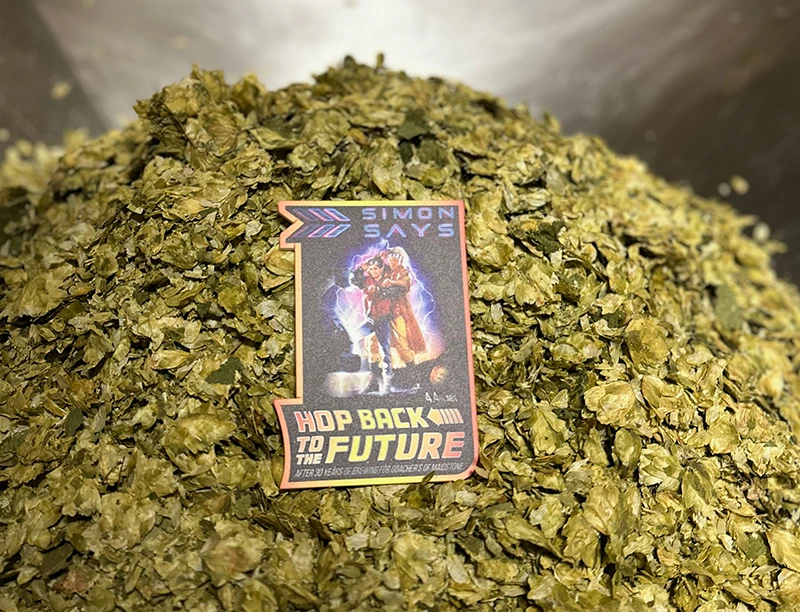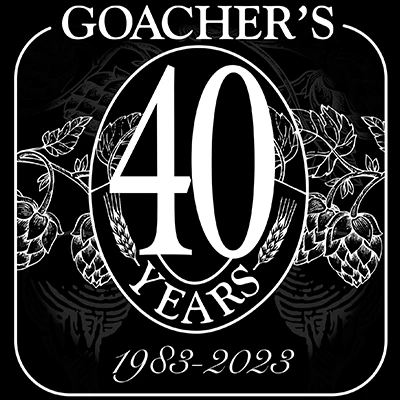 2023 – Celebrating 40 years!
---
40 years of brewing award winning beer, not only surviving but thriving after some difficult times. With things at the brewery getting busier and busier, search for a new site began again. Come along and
MEET THE TEAM
---
Let us supply your
PRIVATE EVENTS
---